Powder technologies

Advanced powder technologies utilized from polishing fields

Fujimi has developed a variety of technologies and expertise by being involved in the field of ultra high-precision polishing.

Common attributes of polishing and thermal spraying

Making use of R&D expertise to enter new areas

Knowledge of materials and strict product quality controls are essential for each.

High quality thermal spray

To develop advanced materials needed for next generation technologies

Technology is particularly important to meet strict demands for product quality; moving on to new challenges.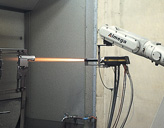 Providing solutions based on a wealth of data
We utilize the powder technologies developed as a manufacturer of abrasive materials to further R&D activities for thermal sprays.
Advanced technologies for cermet and ceramic powders as well as an abundance of data obtained from proprietary thermal spray equipment enable Fujimi to offer solutions that have won acclaim from domestic and overseas customers.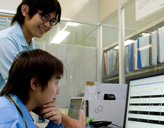 Aiming for customer satisfaction
Fujimi aims to provide the best solution to the various thermal spay-related problems faced by its customers. For example, we can provide small quantities for use in prototypes and evaluate powders and coating materials in a manner readily understandable to clients.
Fujimi strives to become a business partner that can be depended on.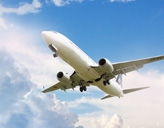 Enhancing globally recognized manufacturing prowess to realize further growth
Fujimi's powder technologies are well-suited to the strict quality control standards of the aerospace industry. We acquired JISQ 9100 certification for quality management for the aerospace and defence industry in 2011.
We are taking steps to promote use of Fujimi's thermal spray materials for aircraft fuselage, engines, and other parts.
Fujimi aims to realize further growth by developing a world-wide reputation for quality control and production expertise.